What difference between lace front wig and full lace wig?
Wigs have become a trend recently, with a variety of hairstyles on market for lace frontal wigs and full lace wigs. Are you addicted to wearing human hair wigs Do you know the difference between a lace frontal wig and a full lace wig? If you are a wig enthusiast or someone interested in a wig, you need to know information so that you can choose the right wig for future purchases.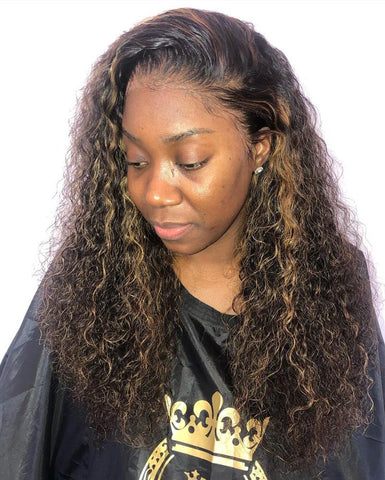 What is lace frontal wig?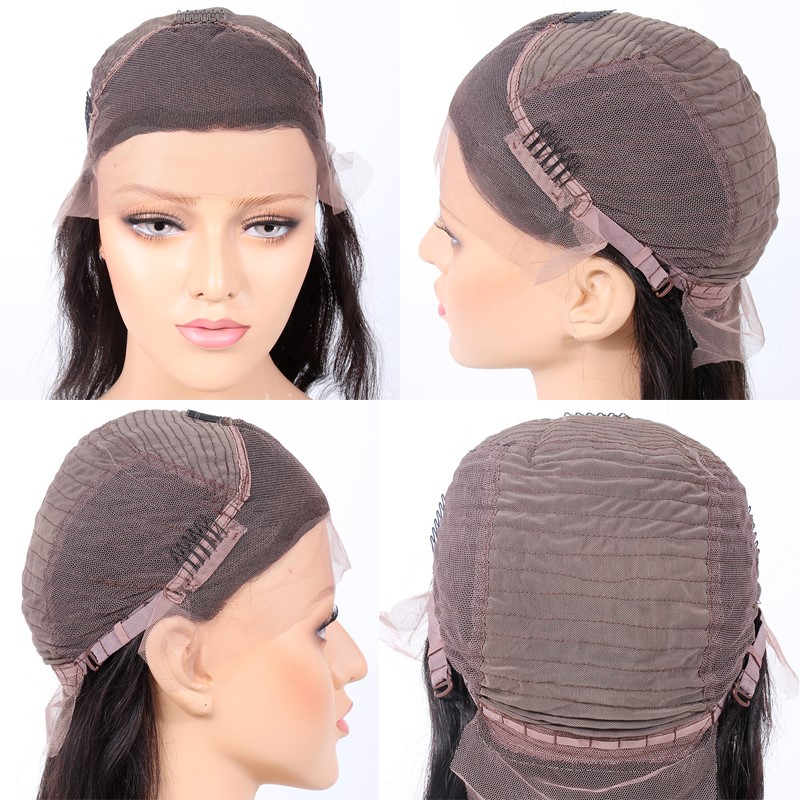 Human hair lace frontal wigs are wigs that have a small sheer lace panel along the front hairline attached to the front of the wig. The hair bundles are hand-sewn into the holes of the lace. Wearing lace front wigs are very simple because they are elastic and cover the entire scalp area with a natural hairstyle.
Lace frontal wigs are ideal and extremely popular because even if you wear a lace frontal wig, it looks like it has a natural hairline in front.
The Pros And Cons Of Lace Frontal Wig
Pros:
1. Looks natural
The reason why we use the lace frontal is that it gives you a finished look with the perfectly created hairline at the front. Furthermore, the baby hairs look so natural. The secret is to pluck them well.
2. Cheap and affordable price
This is cheaper than buying a full lace wig. For most customers, this is an affordable option.
3. Versatility
You can use the lace front to create all the different styles you want. Although it is not as versatile as a full lace wig, it is also very effective.
4. Easy to Take On & Off 
Even beginners can do this correctly with the correct instructions and videos on YouTube.
Cons :
1. Lack of flexibility
Unlike the full lace wig that mimics your natural hair and therefore you can style it however you wish, this one you can't. Styles like ponytail won't work when you have the lace frontal wig. The lace frontal wig is only worn at the front thus limiting the styles you can use.
2. Slippage
Wear a full lace wig that can't be fixed with adhesive or tape. It may slip backward or slide down from the head.
3. Damage to the hairline and scalp
If not properly maintained, it can damage the scalp and hair.
What is a full lace wig?
The full lace wig is a popular kind of lace wig. It is constructed from a lace cap that covers the whole head, 100% human hair is knotted into this by hand. With a full lace wig, you can create a parting anywhere you want. Or you even can wear the hair up at the back without detection that you are wearing a wig. Basically, it is a full hand-made wig, so it is breathable and light on the head. Moreover, you can have a realistic appearance grow along the scalp.
The Pros And Cons Of full lace Wig

Pros:

1. More versatile

They can be separated anywhere and styled in many different ways, while the lace front wig is not the case.

2. More natural
The full lace wig is laced everywhere and can be worn in a high ponytail, which looks more natural than a lace front wig.

3. It's airy
Made of lace means that your scalp will be breathing as usual. This makes it easy for your natural hair to grow healthy.

Cons:

Everything comes at a price, and full lace wigs are often more expensive.
what is the difference? Full lace front wig vs lace frontal wig.
| | | |
| --- | --- | --- |
| wig | Lace Frontal Wig | full lace wig |
| Material Used For The Base | Lace frontal wigs use a sheer lace base for the front portion of the wig. The rest of the base is made of a thicker but still comfortable material. | Come with a base that is made entirely of lace. |
| Styles | Lace frontal wigs look very natural because the lace is almost invisible. Hair can be separated in the middle or on the sides. Similarly, lace front wigs are attached to the head with an adhesive on the hairline above your forehead. | Full lace wigs are more versatile because you can also style them into up-dos, braids, and many other hairstyles, while lace front wigs(such as high ponytails)are less suitable.    |
| Natural look | Lace frontal wigs that are only attached at the front edges of your head. | It is best to wear a wig cap, especially when installing a full lace wig since it will be covering your entire head. |
| Durability | With proper care, they can last upward of six months to a year. | full lace wigs can use longer than lace front wigs. It is recommended to buy the proper wigs and take care of them.  |
| Price | Cheap and affordable price | Have a base that is made fully of lace, unlike the lace front wig. This means full lace wigs are a bit more versatile than a lace front wig because they can be worn in different hairstyles. This puts full lace wigs at a higher price point than a lace front wig as well. |
0 comments